Marcos Valle Vento Sul Download
Discover releases, reviews, credits, songs, and more about Marcos Valle - Vento Sul at Discogs. Complete your Marcos Valle collection.
For Kumbh Mela, Railways To Make Announcements In 6 Languages. The system auto-records an announcement, which is then translated by the specially developed software in six languages: English, Gujarati, Marathi, Kannad, Tamil, Malayalam. Project 4: Indian Railways Announcement Software Python Tutorials For Absolute Beginners #124; 125. CoronaVirus: Python Programming Solution to the Problem; 126. Covid -19: Creating a Realtime CoronaVirus Outbreak Notification System Using Python Programming; 127. Django Tutorial In Hindi; 128. I automated Dinosaur Game in Chrome.
Artist
:
Marcos Valle
Title
:
Vento Sul
Year Of Release
:
1972
Label
:
Odeon
Genre
:
Jazz, Soul, Samba, Brazilian Jazz-Rock
Quality
:
Flac lossless
Total Time
: 34:49
Total Size
: 252 MB
WebSite
:
Album Preview
Tracks
01. Revolucao Organica
02. Malena
03. Pista 02
04. Voo Cego
05. Bodas De Sangue
06. Democustico
07. Vento Sul
08. Rosto Barbado
09. Mi Hermoza
10. Paisagem De Mariana
11. Dexia O Mundo E O Sol Entrar
12. O Beato
Personnel
Bass, Chorus – César de Mercês
Chorus – Vinícius Cantuária (tracks: 1)
Drums, Backing Vocals – Vinícius Cantuária*
Drums, Percussion – Robertinho Silva
Flute – Paulo Guimarães*
Guitar – Cláudio Guimarães*, Fredera (tracks: 10)
Guitar, Chorus – Sérgio Hinds
Vocals, Piano – Marcos Valle
Written-By – Cláudio Guimarães* (tracks: 4), Frederyko* (tracks: 10), Marcos Valle (tracks: 1 to 3, 5 to 9, 11, 12), Paulo Sérgio Valle (tracks: 1 to 3, 6 to 9, 11, 12)
Artist
:
Marcos Valle
Title
:
Vento Sul
Year Of Release
:
1972
Label
:
Odeon
Genre
:
Jazz, Soul, Samba, Brazilian Jazz-Rock
Quality
:
Flac lossless
Total Time
: 34:49
Total Size
: 252 MB
WebSite
:
Album Preview
Tracks
01. Revolucao Organica
02. Malena
03. Pista 02
04. Voo Cego
05. Bodas De Sangue
06. Democustico
07. Vento Sul
08. Rosto Barbado
09. Mi Hermoza
10. Paisagem De Mariana
11. Dexia O Mundo E O Sol Entrar
12. O Beato
Personnel
Bass, Chorus – César de Mercês
Chorus – Vinícius Cantuária (tracks: 1)
Drums, Backing Vocals – Vinícius Cantuária*
Drums, Percussion – Robertinho Silva
Flute – Paulo Guimarães*
Guitar – Cláudio Guimarães*, Fredera (tracks: 10)
Guitar, Chorus – Sérgio Hinds
Vocals, Piano – Marcos Valle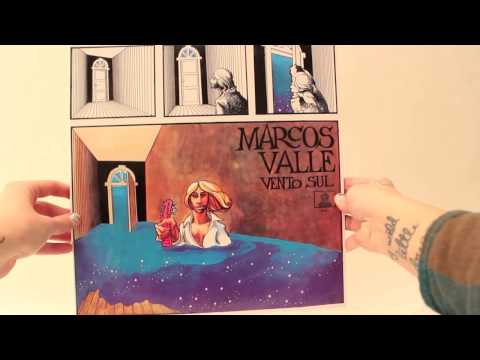 Written-By – Cláudio Guimarães* (tracks: 4), Frederyko* (tracks: 10), Marcos Valle (tracks: 1 to 3, 5 to 9, 11, 12), Paulo Sérgio Valle (tracks: 1 to 3, 6 to 9, 11, 12)